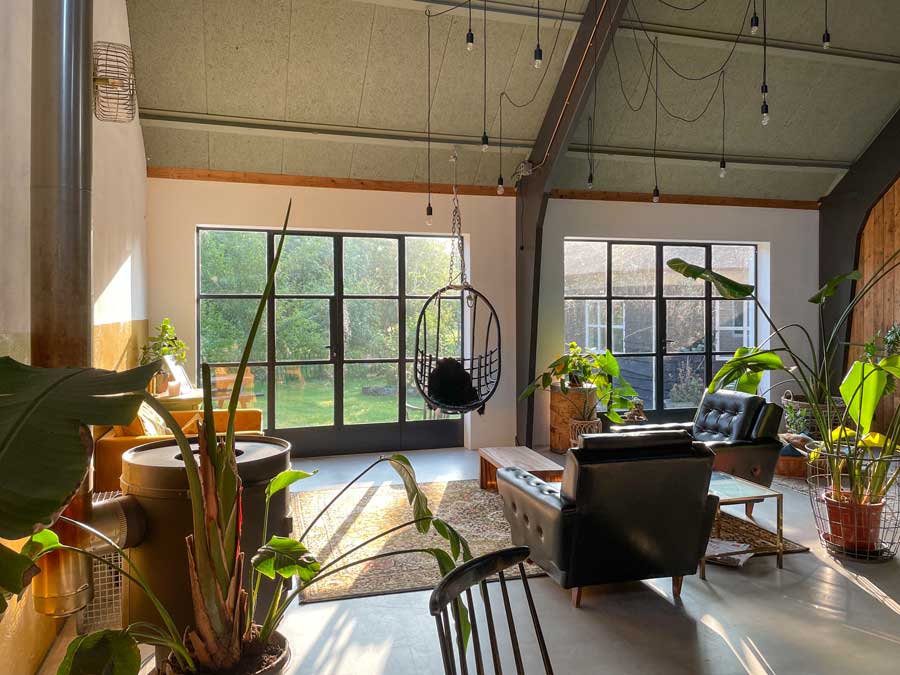 By CO Hard Surfaces
Posted on 9-6-2022

Gone are the days of concrete floors being solely in industrial spaces. Many modern designers and home stylists are gravitating to concrete floors for a multitude of reasons. But despite their incredibly easy cleaning and maintenance needs, some people are turned off to them because they feel that they make a home feel too cold. Far from it! We want to share with you some ways that concrete flooring can make a home feel homey and cool but never cold.
Natural Elements
The cool, steely grays of a concrete floor pair nicely with natural elements like jute rugs and raw wood furniture. Together, this combination creates a surprisingly warm and inviting space.
Minimalist Goldmine
For those that ascribe to a minimalist home decor style, concrete floors couldn't be a better match. The neutral grays of the concrete do well not to clash or compete for attention against your other design elements and they provide a neutral palette to rest your eye.
Artistic Backdrop
For those that enjoy a bit more color in their homes, concrete flooring provides the perfect backdrop. Instead of adding to busyness, the cool blue-gray floor will allow your wall art to really pop and be the star of the show.
Sophisticated and Chic
Opposite of making a space feel unfinished, concrete floors can make a space feel elevated and chic. Pair these floors with marble countertops and gold or brass fixtures and you have a recipe for a timeless and sophisticated room.
Old World Charm
Concrete is also an amazing choice for a bathroom floor. Not only is it easy to clean and can serve as the base of your shower, but it also lends a certain old-world charm to the room.
The bottom line is that concrete can be a versatile design element in your home. It will essentially take on whatever vibe you bring to it from cool and edgy to warm and colorful. And grays aren't the only concrete color option either! At CO Hard Surfaces, we can stain and score your concrete flooring with almost any color you desire. Give us a call today to talk about your ideas for your concrete floors.