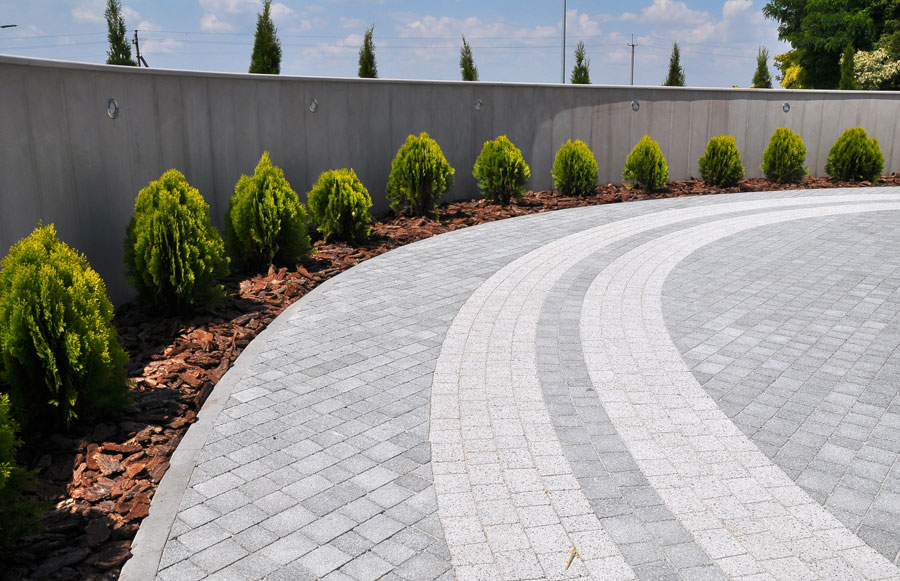 By CO Hard Surfaces
Posted on 11-14-2022

If you feel like your home's curb appeal is a little lackluster, dressing up your driveway can give it a boost! Think about it. Your driveway is basically the red carpet leading up to your front doorsteps. It's one of the first things that people see when they approach your home. It makes sense then that upgrading your driveway can majorly boost your homes' curb appeal. Here are some concrete driveway ideas that can take this space from drab to fab.
Make Repairs
A driveway in disrepair can easily take away from your homes' curb appeal. If your concrete is riddled with cracks and portions that are missing concrete and unlevel, having these things repaired will do wonders. At CO Hard Surfaces, we specialize in concrete repair and resurfacing and can personally attest to what a difference it can make. Just look at our before and after gallery to see examples of what concrete repair can do for your homes' aesthetic. A smooth, solid surface is the first step to a beautiful driveway.
Stamped Concrete
If you want to take your driveway design a step further, consider stamping it! Through the stamping process concrete can be scored to look like a number of different materials. Slate, brick, stone, the possibilities are endless! Stamping your concrete can take it from simple to elegant, rustic, or chic.
Stained Concrete
On top of stamping, concrete can also be stained. Staining your concrete can transform your driveways' look from something plain to something outstanding. The gray hues that naturally occur within concrete may not be the most complimentary color for your home. Staining concrete with a warm neutral often does a better job at showcasing the beauty of your home.
More often than not, driveways are not given a second thought when addressing curb appeal. But that shouldn't be the case because they hold a lot of power when it comes to first impressions, whether you realize it or not. Repairing, stamping, and staining your concrete driveway can completely transform your entryway. When you give attention to seemingly mundane aspects of your home, they make a big difference in making a house a home and creating a space that is unique to you. If you want to increase your homes' curb appeal by giving attention to your driveway, don't hesitate to reach out to our CO Hard Surfaces team!