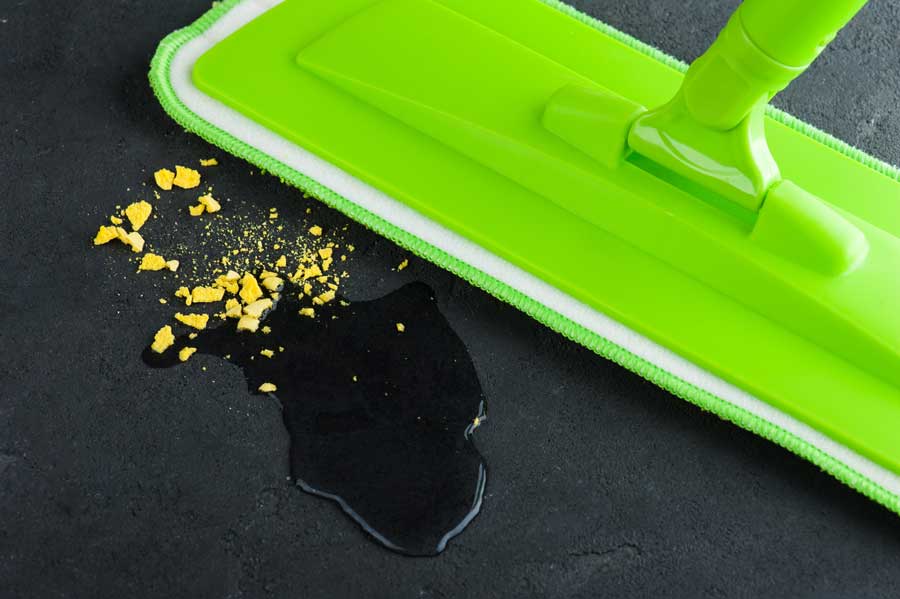 By CO Hard Surfaces
Posted on 10-11-2022

One of the most powerful draws to decorative concrete floors is how easy they are to maintain. Even still, there are a few maintenance tips that you should know in order to keep your concrete in good condition for as long as possible. Here's our guide to cleaning and maintaining concrete flooring.
Cleaning Concrete Floors
Thanks to concrete flooring, many homeowners can have the look of expensive materials like hardwood and marble but at a fraction of the cost or maintenance. And the cleaning regime is a breeze. Here are some main cleaning takeaways you should have as a part of your cleaning routine.
● Wipe up spills as soon as possible. This will ensure that acidic spills especially are not given the opportunity to eat away at your protective sealant.
● Regular sweeping or vacuuming will help maintain the look of your concrete floors.
● Use a neutral pH cleaner to mop flooring. Skip the bleach and ammonia, as these can also etch away at your protective sealant.
Maintaining Concrete Floors
Concrete is an incredibly tough and durable material. You know that already. The material itself in combination with the protective sealant it has on top creates a surface that blocks out dirt to ward off staining and it repels water which means that your concrete will not erode away. If your concrete is beginning to look dull or show signs of wear, however, it most likely means that that protective coating has worn off. Maintenance for concrete flooring basically consists of resealing it when you see these signs.
And that's pretty much all there is to cleaning and maintaining your concrete floors, inside or out!
If your concrete flooring needs a fresh seal, give your friends at CO Hard Surfaces a call. Or if your concrete has sustained damage or has cracks in it, we can restore the beauty of your concrete with our repair services.