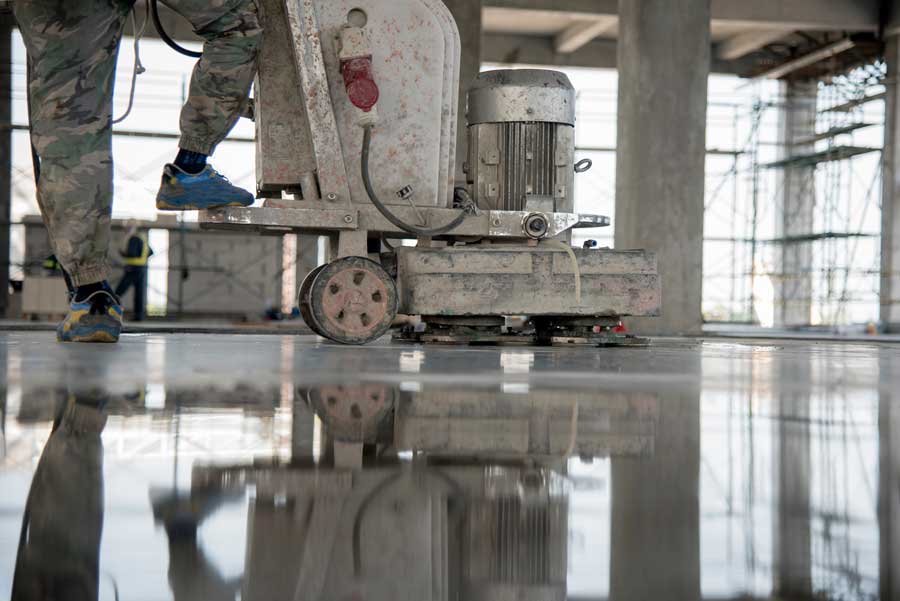 By CO Hard Surfaces
Posted on 5-6-2022

At CO Hard Surfaces, we have many years of experience polishing concrete. It is what we do best. The majority of people that use our concrete polishing services are commercial, industrial, and retail spaces. But what exactly is concrete polishing and how can it benefit your space? Let's discuss that.
What Is Polished Concrete?
Concrete is universally recognized as a tough and durable material. It is no wonder that commercial and retail spaces and even some homeowners choose to take advantage of this as a flooring material. But just because you want a durable option, doesn't mean it cannot also be beautiful. And that is where concrete polishing comes into play.
Polished concrete is a wax-free, low maintenance flooring option. To polish concrete, heavy duty specialized machines are used to grind down the material into the desired texture and shine level. It is similar to the process of sanding and finishing wood floors.
What Are the Benefits of Polished Concrete?
There are many benefits to polished concrete. For starters, it is an extremely budget friendly option. If the slab on the property is a good grade and condition, you can save yourself the expense of purchasing new flooring altogether.
As we already touched on, concrete is an incredibly durable material. Ultimately, this means that it will not damage easily, and it will last for years and years and years.
Concrete is also appealing to many because it is low maintenance. Unlike carpet, dust and debris will not settle into the depths of your concrete floor. This reduces allergen exposure and makes concrete easy to clean. And unlike hardwood floors, concrete does not require refinishing and replacing nearly as often.
In addition to polishing, concrete can be scored and stained with any design or color of your choosing. Adding style to concrete floors is easy.